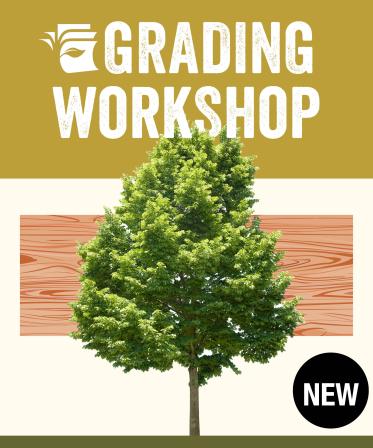 Grading Workshop
July 2018 (date/time coming soon)
Join us for an all-day, hands-on grading workshop at the Decorative Hardwoods Association® headquarters! In this workshop, you will grade over 100 veneer faces of different species and grades and receive valuable in-person training from trusted industry experts.
Breakfast and lunch are included.
You are strongly encouraged to complete the DHA Grading Webinar before attending the workshop.
Transportation: We're located right next to the Dulles International Airport (IAD).
Students will receive a certificate of completion attesting to their grading proficiency and will leave the webinar with a new valuable and in-demand skill set.
*A completed registration form is required for each student. The registration form will be emailed to you after your payment has been received.
Visit the DHA Grading Workshop page for more information.