What's Formaldehyde?
Formaldehyde is a chemical compound used in adhesives during the production of composite wood products like hardwood plywood, particle board, and medium density fiberboard. It can also be found in building materials and various household products like glues, fabrics, and paints.
While low levels of formaldehyde are harmless, high levels may cause serious health issues. Even though formaldehyde is colorless, it produces a strong pickle-like smell when high levels are present. Symptoms of high-level exposure include, itchy eyes, bloody nose, sore throat, and persistent cough. If exposure is long-term, formaldehyde may also increase a person's risk of developing cancer.
The History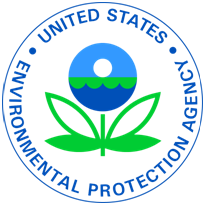 In 2010, the Formaldehyde Standards for Composite Wood Products Act was signed into law by President Obama. This law established emission standards for formaldehyde from composite wood products and directed the U.S. Environmental Protection Agency (EPA) to finalize a rule on how a number of the provisions covering composite wood products would be implemented and enforced. ("Formaldehyde Emission Standards," 2017).
In December of 2016, EPA finalized a national rule requiring all composite wood products "sold, supplied, offered for sale, manufactured, or imported in the United States to be labeled as TSCA Title VI compliant" (Formaldehyde Emission Standards," 2017). The rule also established a "third-party certification program for laboratory testing and oversight of formaldehyde emissions from manufactured and/or imported composite wood products" ("Formaldehyde Emission Standards," 2017).
HPVA Laboratories (soon to be Capital Testing) is the first third-party certifier to be recognized by EPA to certify to the EPA TSCA Title VI formaldehyde emissions regulation. HPVA Laboratories is the testing and certification arm of the Decorative Hardwoods Association.  The final EPA rule ensures that composite wood products like hardwood plywood are in compliance with the emission standards found in the "Formaldehyde Standards for Composite Wood Products Act". To read more about the EPA's final rule and to stay up-to-date on any amendments, click here.
Our Association
The Decorative Hardwoods Association wholeheartedly supports regulations which set limits on how much formaldehyde can be emitted from composite wood products. Our members are all TSCA Title VI compliant and go above and beyond in producing hardwood products that will support and maintain a healthy environment for consumers.
We're proud of our members and extremely passionate about the products we represent and the standards we uphold. This passion can be seen in the two national consensus standards developed by HPVA (the technical side of our association).
ANSI/HPVA HP-1-2016 (Hardwood Plywood)
ANSI/HPVA EF 2012 (Engineered Hardwood Flooring)
To learn more about these standards or to make a purchase, please visit our bookstore.
References:
Formaldehyde Emission Standards for Composite Wood Products. (2017, December 8). Retrieved from https://www.epa.gov/formaldehyde/formaldehyde-emission-standards-composite-wood-products